"How much light does it take to pierce the darkness in a room? One small ray. And that ray of light in a dark place can emanate from the power of God in you." – Susan H. Porter First Counselor in the Primary General Presidency
A primary child is small, but their light – their "sunbeam" if you will – tends to shine the brightest. One cannot help but feel the Savior's love when they obey, pray, share testimony, and especially sing. Our hope is to help them "let [their] light shine".
Upcoming Activities:
Ideas for Sunday Activities & Family Home Evenings throughout your week!
Presidency:
Sara Baza – President
Contact Info:

Phone Number: 801-309-1639
Email: sarabaza1@gmail.com
Tahlia Butler – First Counselor
Contact Info:

Phone Number: 253-245-6055
Email: tahliabutler@gmail.com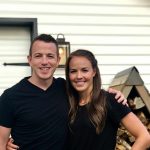 Laura Heslop – Second Counselor
Contact Info:

Phone Number: 801-433-7676
Email: pal.heslop@gmail.com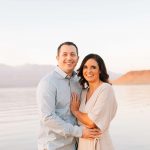 Whitney Nicole Miller – Secretary
Contact Info:

Phone Number: 435-619-2217
Email: bowfrenzy@gmail.com